Helping you to
avoid do-overs
.
We supply government agencies with enterprise solutions to address your most critical challenges at optimized value.
Going "back to the drawing board" is time-consuming and costly.
A botched project extends deadlines, causes cost overruns, and delays solutions. Working with a company that understands how to execute your vision in a cost-effective, timely manner is mission-critical.
View Capabilities Statement
We speak your language so you won't need to repeat yourself.
We are a CVE certified Service-Disabled Veteran-Owned consulting firm. We understand government systems and processes firsthand. As a veteran-run company, we not only work for you, we are you.
Our work includes Human Centered Design (HCD), DevSecOps and Program Management Office (PMO) and support to the Department of Veterans Affairs (VA) Office of Information Technology.
We keep up with changing trends and technology to bring you the right info at the right time to keep you competitive, compliant, and profitable.
View Capabilities Statement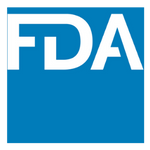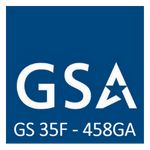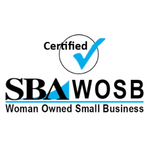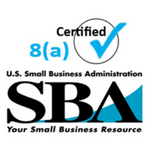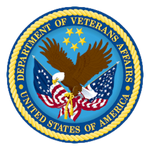 We accomplish contract requirements efficiently and with the highest quality. In other words, we deliver.
How the Copia Advantage Works for You
We promote cooperation and collaboration to eliminate communication barriers
and streamline service delivery.
Proactive Problem Solvers
We create transparency and accountability through objective tracking, early intervention and course correction.
Our capabilities and competencies are centered on providing solutions and yielding proven results.
"At Copia, we care about our clients. Their success is our success. We roll up our sleeves and come to the table with intel so that we can deliver quality, value, and results."
Keisha Ross, COO
Credentials You Can Trust
Contract Vehicles:
GSA MAS Schedule/Health SIN
Partner Contract Vehicles:
OASIS SB Pool 1, CIOSP-3 SB
IAF
Accredited
ISO 9001:2015 Certified
NAICS Code:
541511 Custom Computer Programming Services
541512 Computer Systems Design Services 541513 Computer Facilities Management Services 541519 Other Computer Related Services 541611 Administrative Management and General Management Consulting Services 541618 Other Management Consulting Services 541690 Other Scientific and Technical Consulting Services 541720 Research and Development in the Social Sciences and Humanities 624190 Other Individual and Family Services